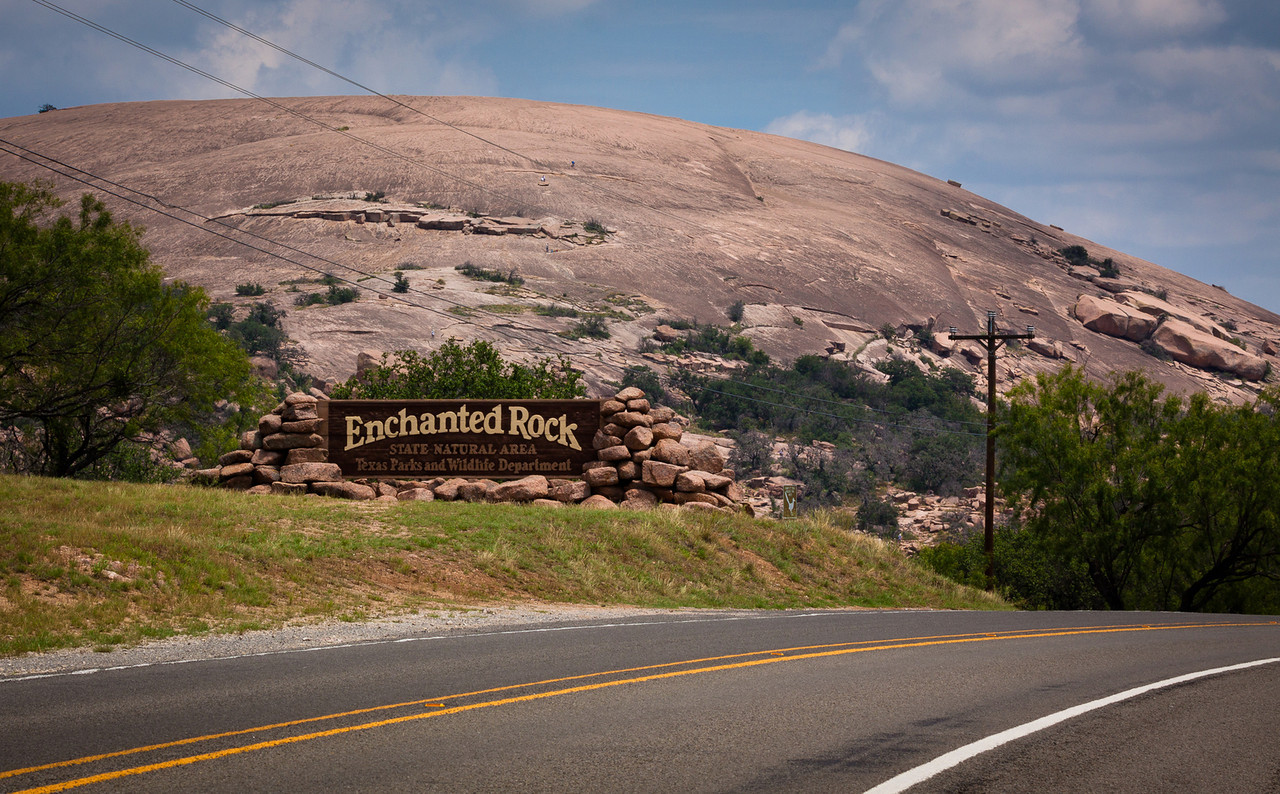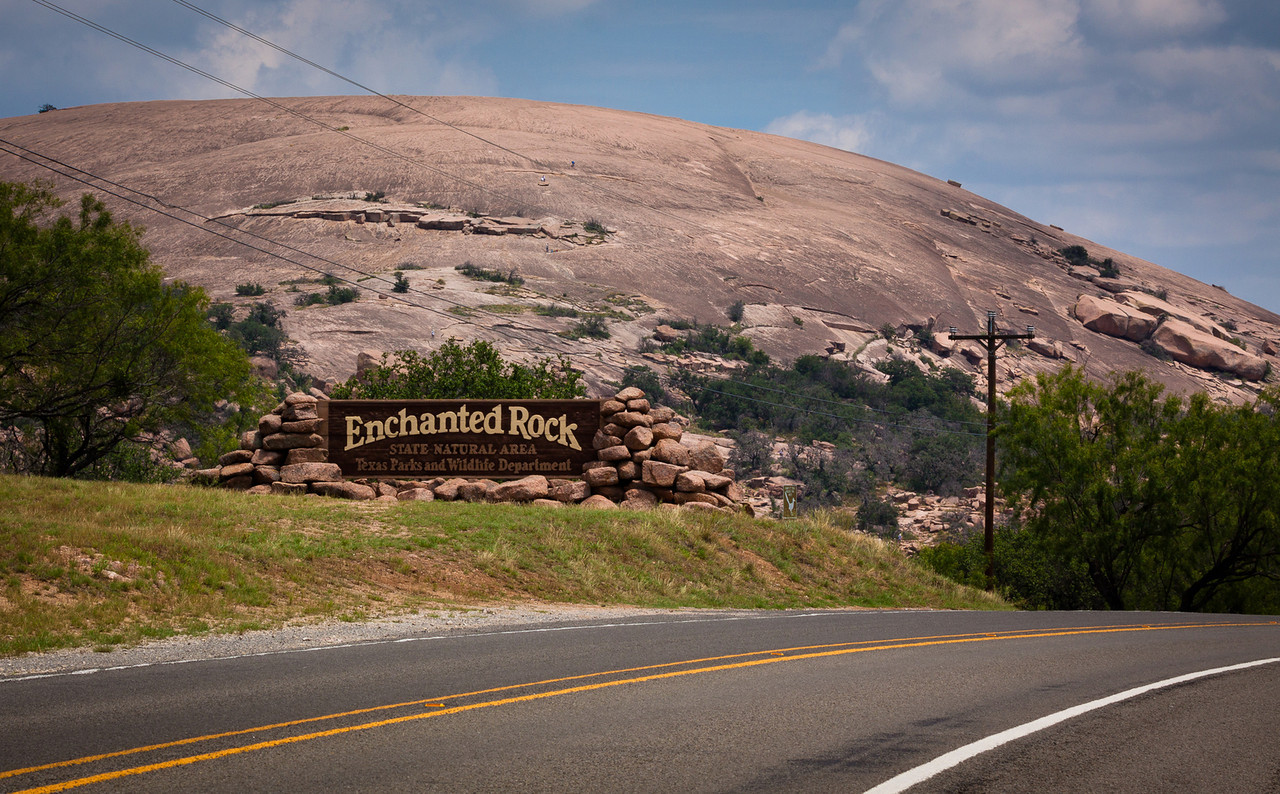 The Admiral Nimitz Museum and Historical Center is the only institution in the continental United States dedicated exclusively to telling the story of Fleet Admiral Chester W. Nimitz and World War II in the Pacific Theater. Located on a seven-acre site, the Center includes The Museum of the Pacific War, the Japanese Garden of Peace, the History Walk of the Pacific War, the George Bush Gallery of the Pacific War, the Plaza of the Presidents, the Surface Warfare Plaza, the Memorial and Victory Walls, the Veterans Walk of Honor and the Center for Pacific War Studies. In addition to nearly 24,000 square feet of indoor exhibit space, the museum boasts an impressive display of Allied and Japanese aircraft, tanks, guns and other large artifacts made famous during the Pacific War campaigns. (830) 997-4379
Blanco State Park
This 110-acre park is located one mile south of Blanco on US 281. Camping, trailer sites, picnic areas, screened shelters, fishing, swimming, pedal boats, children's play area, restrooms, and showers are available. For overnight reservations call (512) 389-8900.
Black Rock Park
A public boat ramp, primitive camping, RV sites, dump station, playground, bathrooms, swimming, and fishing is available at Black Rock Park. A fee is collected for overnight camping. To locate the park go west from Burnet on HWY 29 for approximately 13 miles, turn right on HWY 261 and continue up the road until you see the sign to the park.
Burnet County Park
This small park offers picnic tables, BBQ grilles, a public boat ramp, portable restrooms, and free campsites on a first-come, first-serve basis. There is no lifeguard on duty. Take HWY. 29 west from Burnet and drive for 3.5 miles, turn right on Ranch Road 2341 for approximately eleven miles. The park is on the left.
Colorado Bend State Park
This park offers a wide spectrum of outdoor recreational opportunities including fishing, boating, hiking, mountain biking, guided nature and caving tours, bird watching, mineral study, and photography. Among the parks "specialty items," are its crystal-clear creeks dammed along their length with striking growths of travertine, a mineral precipitate from calcium-carbonate rich waters.
Two large parking areas by the Colorado River accommodate up to 300 vehicles and include primitive tent camping facilities with drinking water, chemical toilets, and a fish-cleaning table. Fires are permitted only in designated areas. RVs and trailers must be self-contained.
Colorado Bend State Park is located on RR 580 between San Saba and Lampasas. For further assistance, and information contact Colorado Bend State Park, Box 118, Bend, Texas 76824. Phone: (915) 628-3240.
Enchanted Rock State Natural Area
Located on the south-east margin of the large Enchanted Rock Batholith, the granite exposed is one of the Town Mountain Granite suite and is of Precambrian age. U-Pb zircon geochronology gives an age of 1082+-6 million years old (Walker, 1992). Precambrian rocks in central Texas are part of the Llano Uplift. There are several large ex foliation domes and castle tops in the park. The largest (Enchanted Rock itself) rises 122 m. above the surrounding landscape. This is simply the best place to look at granite in Texas. (915) 247-3903
Guadalupe River State Park
This 1,900-acre scenic Hill Country park is bisected by the beautiful, cypress-edged river that flows over natural rapids in the park. Wildlife includes white-tail deer, coyotes, foxes, and armadillos; juniper thickets offer nesting habitat for rare golden-cheeked warbler. Tent and RV camping, restrooms, showers, picnic sites, plus fishing, canoeing, swimming, and hiking are available. Located on RR 46, 13 miles east of Boerne.
Hamilton Pool
A park operated by Travis County, this place, with its waterfall that drops some sixty feet, has been a favorite swimming hole for generations. Visitation is limited so call in advance: (512) 264-2740. Located west of Austin on Highway 71 approximately 16 miles to FM 3238, south 13 miles.
Inks Lake State Park
Inks Lake State Park is a 1,200 acre panorama of cedar and oak woodlands, wildflowers, and pink granite outcroppings. The park borders Inks Lake, and recreational opportunities at the park include swimming, boating, canoeing, water skiing, scuba diving, sailing, and fishing. Deer, turkey, quail, numerous songbirds, and other species of wildlife are abundant here.
Campsites and shelters accommodate up to eight persons, with a combination of motor vehicles and trailers not to exceed two. Picnic table, BBQ grill and restrooms with hot showers are nearby. There is no lifeguard on duty for swimming. The park also offers two fishing piers and two fish cleaning shelters, a two-lane boat ramp, a nine hole golf course with clubs, pull carts and golf carts for rent. There is a playground and concession facility at the park which offers groceries, picnic supplies, canoe, boat, and paddleboat rentals.
Kerrville Schreiner State Park
Located on the Guadalupe River, this 500-acre park offers a host of activities including swimming, fishing, and boating. Campsites, picnic tables, tiled showers and restrooms make it the perfect setting for a day's outing or an overnight stay. Reservations are recommended for campsites. Open year-round, 8 a.m. to 10 p.m. for day use. Screened shelters and RV campsites available. Located south of Kerrville on Highway 173.
Lady Bird Johnson Park
A 190-acre municipal park featuring fully equipped RV sites, golf, swimming, tennis, badminton, picnicking plus a small lake for sailboats, canoes, and pedal boats. Located on Highway 16, 3.5 miles south of Fredericksburg. Golf Course Pro Shop (800) 950-8147 or 1-830-997-4010 Park Headquarters: (830) 997-4202.
L.B.J. State Park – Lyndon B. Johnson State Historical Park
In Gillespie County, between Fredericksburg Tx and Johnson City, and contains 717.9 acres. Lyndon B. Johnson State Historical Park honors a native Texan who achieved the nation's highest office. To create the unique facility, friends of then President Johnson raised money to purchase property directly across the Pedernales River from the LBJ Ranch. In 1965, this land was accepted by the Texas Parks and Wildlife Department, and the park was opened in 1970. (830) 644-2252
Lost Maples State Natural Area
While they aren't really "lost," the bigtooth maples for which the park is named are selective in their habitat.Because of their shallow roots, the trees are susceptible to damage by soil compaction and visitors are cautioned to stay on prescribed paths to ensure continued vigor of the maple stands. Fall color is usually at its peak in early November.
Park facilities include camp-sites with water, picnic areas, restrooms, showers, and primitive camp areas reached by almost eleven miles of hiking and backpacking trails. Swimming is permitted but no facilities are provided. Located 4 miles north of Vanderpool on RR 187.
Perdernales Falls State Park
Pedernales Falls State Park, 5211.7 acres, in Blanco County east of Johnson City, was acquired from private owners in 1970 and was opened to the public in 1971.
It is located along the banks of scenic Pedernales River and features picturesque waterfalls, abundant animal and bird life, fishing, swimming, camping, picnicking, and hiking. Approximately eight miles east of Johnson City on FM 2766.
Robinson City Park
On the banks of the Llano River, the park offers picnic and playground areas, a golf course, swimming pool and fishing. The park also has an excellent swimming hole on the Llano River next to the dam. The adjacent 100 RV camping sites, community center and rodeo grounds are operated by the Llano County Community Center. Located on FM 152 about two miles west of the courthouse. For information on camping call (915) 247-2551.
Shaw Island Park
This park offers fifteen sites, primitive camping, group camping, no charge, no reservations. To locate Shaw Island Park go west from Burnet on HWY 29 for about 13 miles, turn right on HWY 261, and continue up the road until you see signs to the park.
South Llano River State Park
Cool clear water, shady trees, and abundant wildlife all make South Llano River State Park an ideal camping spot. The winding South Llano River forms the northern park boundary with 1.5 miles of river frontage. The 507-acre wooded bottomland is home to the white-tail deer and Rio Grande turkey. Campsites accommodate up to eight persons each, with a combination of motor vehicles and trailers not to exceed two; sites have picnic table and BBQ grill. In addition to primitive campsites there are walk-in campsites with picnic tables and fire rings, campsites with water and electricity which include back-in parking; and a restroom with hot showers nearby.
A spring-fed scenic stream has sufficient flow for canoeing, tubing, and swimming. Several hiking trails leading into the adjoining 2,123-acre Walter Buck Wildlife Management Area are available.
South Llano River State Park and adjoining Walter Buck State Wildlife Management Area are located five miles south of Junction in Kimble County off US 377 on Park Road 73. For further information contact South Llano River State Park, HC15, Box 224, Junction, Texas 76849 or Phone (915/446-3994.